There are 3 options how you can create your labels:
Pick & Pack with packing slip and order accuracy control.
Select orders you want to work on, and then print your Packing slip,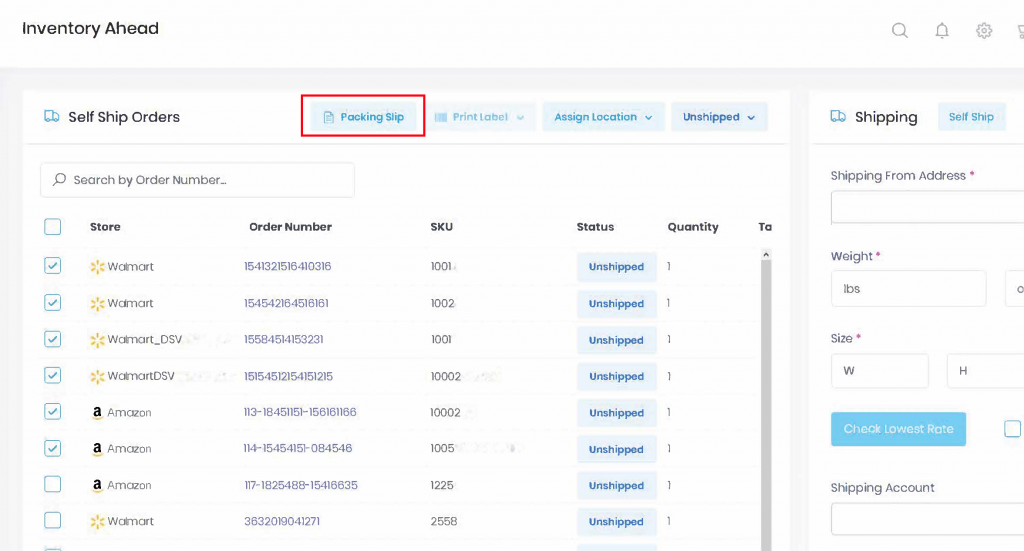 Once printed the status will change from Unshipped to Packing,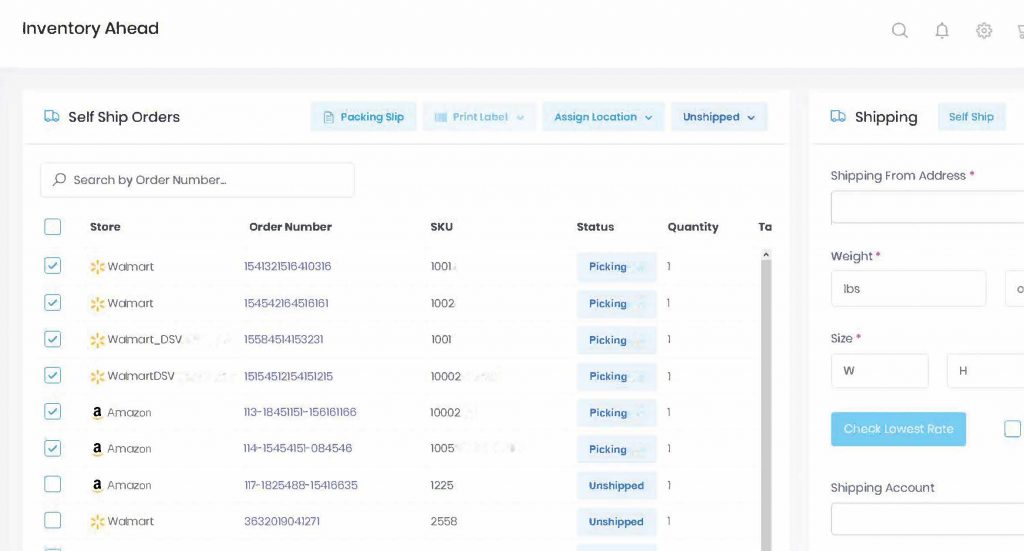 Once you have collected all your items just scan the order number in the top search bar,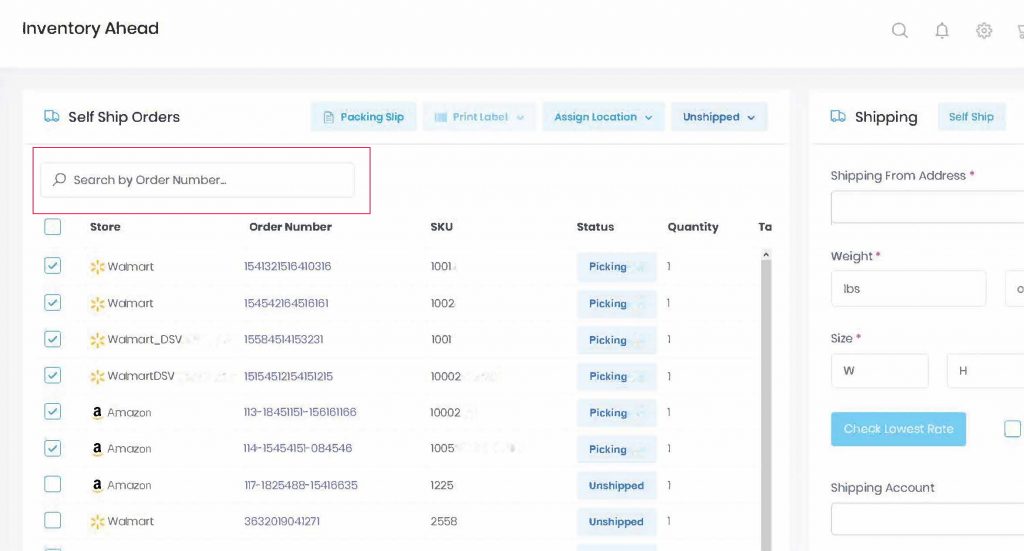 This will open the detail page, you will scan your item to make sure it matches the order and a green confirmation box will appear. (It will work with SKU, UPC, ASIN)
Once all items are confirmed you will then be able to compare the rates. Or chose a predefined Shipping carrier and Print the Label,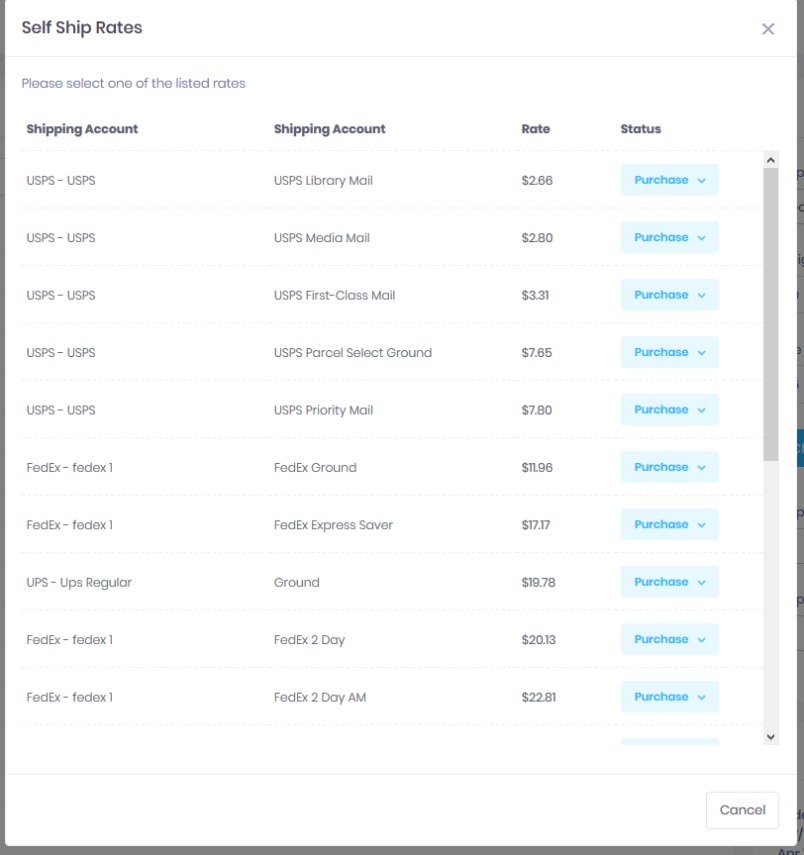 and inventory ahead will update your Selling Channel the tracking

Bulk operations
When you have a lot of similar items, you can group the order by SKU and then check the rates for multiple orders at a time.
Once the rate is checked, the cheapest rate will appear in the rate column and you can select all orders and create labels with one click.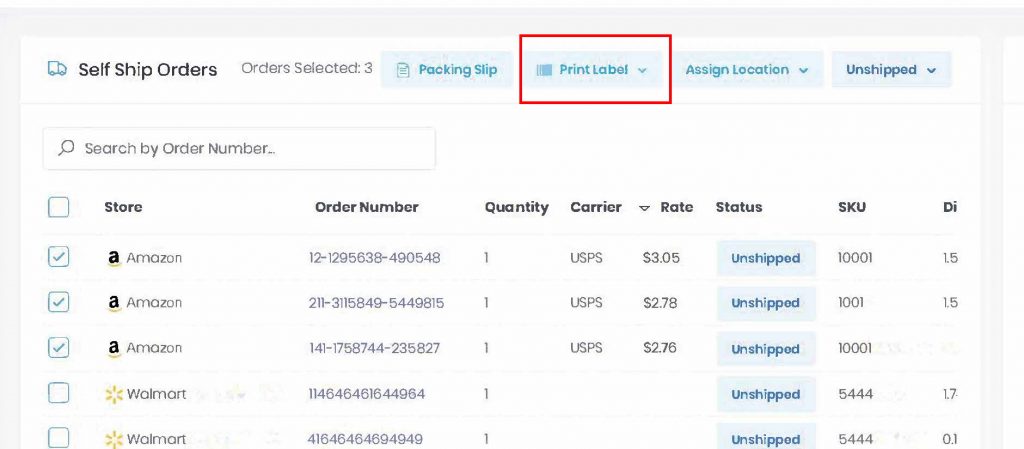 Individual orders

You can create individual shipments with the same functionality that's used for Bulk shipments or you can use the side bar.
When selecting a order we will automatically input your Weight and dimensions if its saved in system from before. (if it wasn't saved or you want to override it, you can do so and we will update the product with the new dimensions)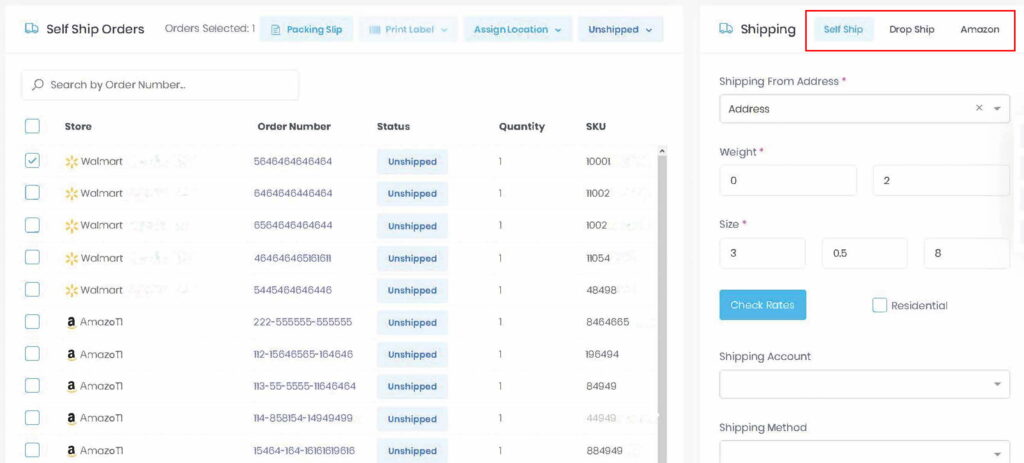 When done you will click on check rates and a popup will appear, where you will be able to select your desired carrier.
Click and a purchase with a PDF will pop up with the print dialog.