Now you can know at a glance.
Great news,
Check out the stuff you PO-ed in May. How much of it is sold?
Now, you can see all that with one glance. Because we've just rolled out a handy-dandy little progress bar that lets you see how much you've sold ─ right from your PO page.
Cheers ! It's like x-ray goggles for your PO stats.
Want to see more details? Click any PO for a progress breakdown by product.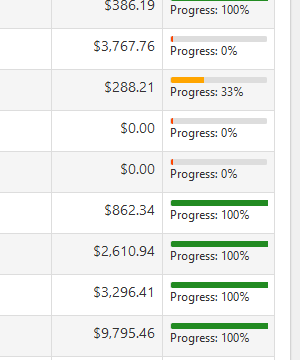 Why it's awesome:
?? Quickly notice problems like
unlisted products
unlinked subs
late shipments
…AND FIX 'EM, FAST.
Identify your fastest-moving POs.
Make quicker, smarter decisions about what you'll order next (Hmmm… probably more 3-in-1 Splash Pads…and less Motor Oil 6-Packs)… or whatever.
want more tools to make a seller's life easier, faster, and more profitable?
Tell us. We'll get to work on it.
Happy Selling,
The Inventory Ahead Team