Dear Valued Customers,
We are thrilled to announce a game-changing enhancement to Inventory Ahead – your trusted partner in seamless inventory management! Our dedicated team has been hard at work, listening to your feedback and innovating to bring you a more user-friendly and efficient experience.
Introducing the Bulk Product and Inventory Uploads Enhancement – a feature designed to make your inventory management tasks a breeze. Whether you're an existing customer or a potential one, this update is set to revolutionize the way you handle your inventory.
What's New:
📦 Effortless Bulk Uploads: We understand that managing a large inventory can be time-consuming. With our new enhancement, you can now upload multiple products and update inventory quantities in one go! No more manual entries or tedious processes. Simply prepare your data in a compatible format, upload it, and watch as your inventory gets updated seamlessly.
🔄 User-Friendly Interface: Our updated interface is designed with you in mind. You don't need to be a tech expert to navigate through the process. The intuitive design ensures that you can effortlessly manage your inventory uploads, saving you time and reducing the chances of errors.
📊 Real-Time Validation: Worried about data accuracy? Our new feature includes real-time validation checks, alerting you to potential errors or inconsistencies in your data before finalizing the upload. This means fewer headaches caused by incorrect information and more confidence in your inventory management processes.
🔒 Data Security: We take data security seriously. Rest assured that your sensitive inventory data is protected throughout the upload process. Your trust in us is paramount, and we've implemented measures to ensure your information remains safe.
🌐 Seamless Integration: Our Bulk Product and Inventory Uploads Enhancement seamlessly integrates with your existing Inventory Ahead account. No need to learn a new platform or disrupt your workflow – it's all there, ready to enhance your inventory management efficiency.
Getting Started:
For our existing customers, simply log in to your Inventory Ahead account and explore the new enhancement in the menu.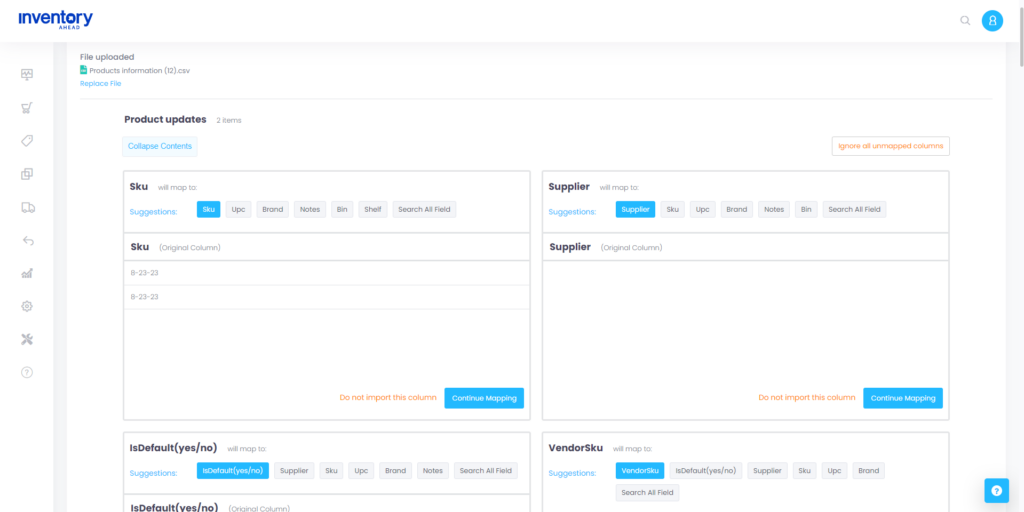 We've also attached sample template to remove the tedious step of creating headers and formatting the upload template, to help you make the most of this feature.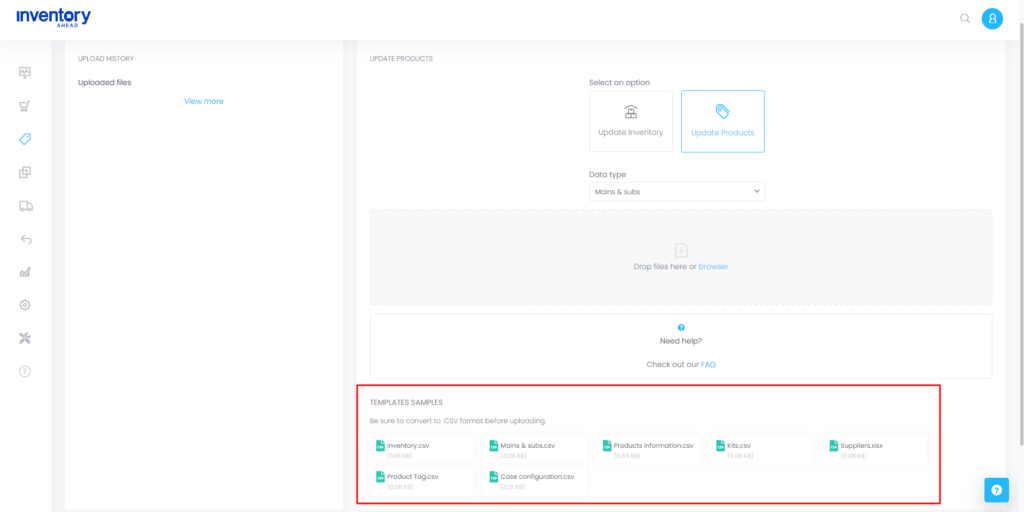 Our new feature includes real-time validation checks, alerting you to potential errors or inconsistencies in your data before finalizing the upload.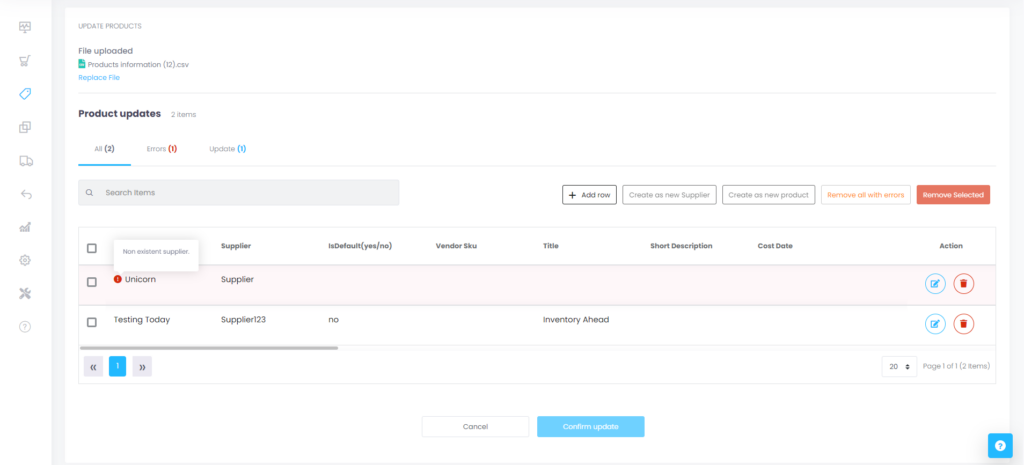 If you're new to Inventory Ahead, there's never been a better time to join our community. Say goodbye to inventory management headaches and hello to a streamlined, efficient process that empowers your business growth.
At Inventory Ahead, we're committed to providing you with the tools you need to succeed. This enhancement is just one of the ways we're working to make your experience exceptional.
Thank you for choosing Inventory Ahead as your inventory management solution. We're excited to embark on this enhanced journey with you!
Best regards,
The Inventory Ahead Team
P.S. Have questions or need assistance? Our support team is here to help! Feel free to reach out via email Support@inventoryahead.com or our support portal. Let's take your inventory management to the next level, together!