What is an API key and what can be done with an API key? API is a way to get information from one Software and automatically import them into another Software without much manual work. When getting an API key from Inventory Ahead, permissions can be set to what information the API key will pull from the account.
Below you will see a clear guide on how to create it and how to set the permission for it.

1. On the settings page click on User Management.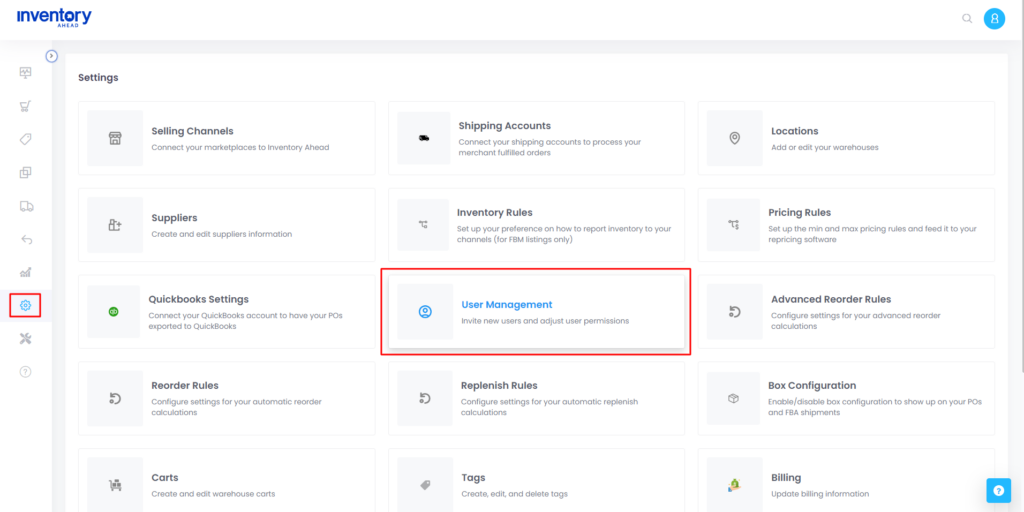 2. Click on the Create API key. Name the API key, then click Create.

3. Click on the copy icon.

4. To set permissions, locate the API key created. Click on the 3 dots on the right-hand side. Click 'Set permissions'.

5. On the following page you can set permissions as desired!