1. After logging into your account, navigate to the Settings page > Selling Channels.
2. Click on the "Add channel" button, which is located at the top right-hand corner.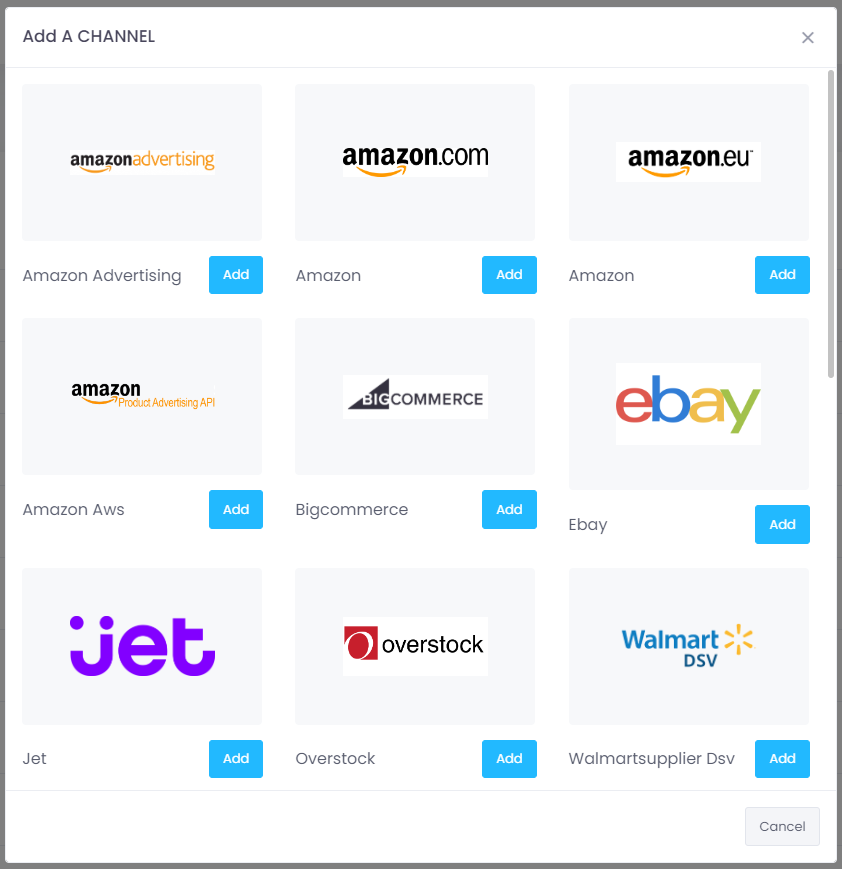 3. To add a channel, select the desired channel and click on the "Add" button.
4. Follow the prompts on the next page to complete the process. 
You are all done! 
Notes:
For an Amazon store connection, please click here to access instructions on how to obtain your Amazon Seller ID and MWS token.
It may take up to 24 hours for all the data from your channel to be imported into Inventory Ahead.